Weekly LEI Issuance Download
28 OCTOBER to 3 NOVEMBER 2019
Click here to download this week's worldwide LEI issuance by LOU and country.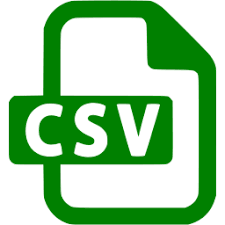 Anti-Money Laundering and the LEI Project
This week, take a look at our article about how the GLEIF Project and the Legal Entity Identifier (LEI) is helping the financial services sector tackle money laundering on a global scale.
Read more here.
DISCLAIMER
The data for this weekly bulletin comes from LEILEX (www.leilex.com) and is based on the GLEIF concatenated file. Every effort has been made to ensure that this data is correct however, due to continuous registration of LEIs and updating of the GLEIF concatenated file, no guarantee of results can be made. In order to unsubscribe from this weekly bulletin, please email by return with the word unsubscribe in the title. If you are an LEI issuer and would like your organisation to be a featured LOU in this bulletin or would like to suggest additional reference data fields, please send an email to connect@leilex.com or contact fionn.daly@ptools.com 
LEILEX is sponsored by pTools (www.ptools.com)  
Recieve the Weekly Bulletin by Email
To receive pTools LEILEX Bulletin each week please sign-up below. An in depth report will be sent each month, including; commentary, top LOUs, latest LEI numbers and the CSV of latest LEI issuance worldwide,