Anti Money Laundering and the LEI Project
There are a lot of threats facing the international financial community but perhaps one of the most prevalent ones is the presence of money laundering. In fact, it is estimated that as much as $2 trillion USD is laundered internationally every single year.
This problem became so bad that it was responsible for the formation of the Financial Action Task Force (FATF) in 1989. Since then, the organization has been working hard to try and introduce preventative measures for financial institutions all over the world to integrate into their systems to help cut down on money laundering.
These anti-money-laundering programs have seen varying degrees of success throughout the years and are needing to become increasingly more sophisticated and accurate at identifying and preventing money-laundering from occurring. One of the most recent introductions to the world of financial transactions that can significantly improve anti-money laundering efforts is the introduction of the Legal Entity Identifier (LEI) code.
The strict codes and regulations are necessary, but can have unintended consequences on innocent players in the market. On average almost 50 percent of AML flags raised are false positives according to a 2017 research report by McKinsey and GLEIF. This potentially blocks good clients from trading.
How the LEI Project Improves Anti-Money Laundering Efforts
As a public database, the LEI project acts as a comprehensive map for legal entities all over the world. Once an LEI code is distributed, it becomes logged into the database and is only ever used to identify a specific entity. Any other entities, including those that are associated with the existing one, will be given different LEI codes in order to clarify the separation between organizations. However, the database does contain which LEI codes are associated with one another, making the process of determining who owns whom much easier.
If banks are unable to determine the true identity of the various parties involved in a financial transaction, then they will be unable to get an accurate assessment of whether or not there are any worrisome trends or possible risks of money laundering associated with the transaction. This allows money laundering to flourish because it is harder to detect it and prevent it from happening.
Thankfully, the LEI project makes identification easy, which is a major step in the right direction toward solving the issue of money laundering. Once an entity's identity is known to an LOU, onboarding process for banks and financial services providers becomes more streamlined. For already on-boarded customers, then LEI allows for more comprehensive measures in transaction monitoring and flagging signs of potential money-laundering, and sharing this information with relevant stakeholders.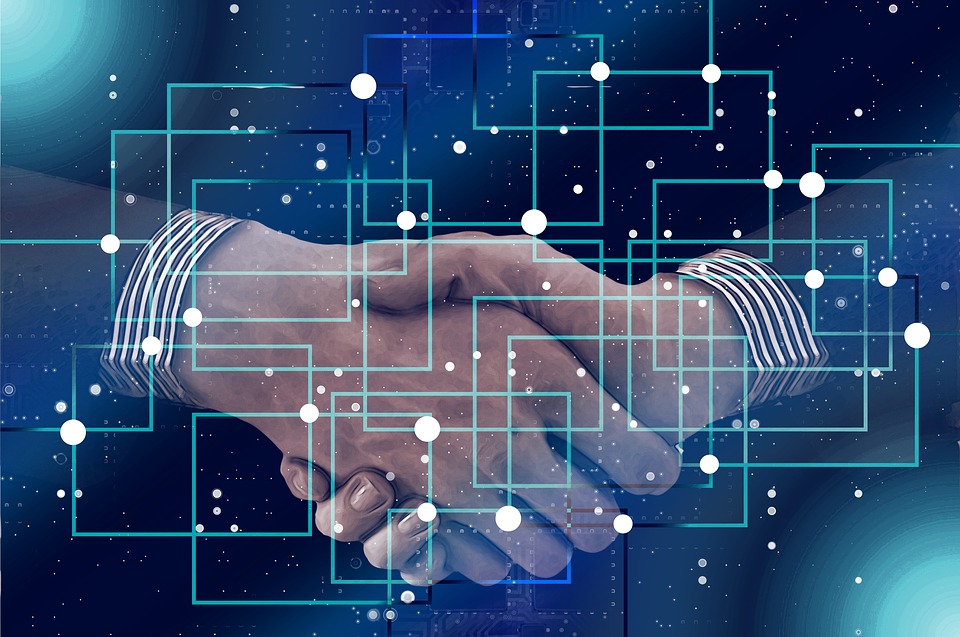 Trying to verify the identity of a business, loan applicant, or banking client typically involves manually checking reams of documentation. With the LEI, rather than searching by name, institutions could simply search a single database using each entity's unique LEI.
LEI codes also allow an institution to view the transaction history of an organization. This is helpful for anti-money-laundering purposes. A single entity entering a large number of transactions within a short period of time, or submitting multiple invoices for the same shipment can sometimes be an indicator that they are purposely splitting up their financial deposits in order to try and avoid raising any anti-money laundering flags that are in place to identify large transactions.
Therefore, if the bank uses a particular LEI code to look at its transaction history, they should be able to immediately identify whether or not the number and method of the recent transactions might indicate involvement in money laundering.
However, in order to be able to do this effectively, the LEI project first needs to significantly expand. This is because there are only just over 1.3 million LEI codes distributed across the globe. While this is a great start to identifying when these 1.3 million entities engage in suspicious financial activities, it leaves out the vast majority of entities operating throughout the world.
Therefore, more LEI codes being distributed, especially in developing countries, would help to reduce inefficiencies in the anti-money laundering system. So, if more financial institutions around the world started embracing the role of the LEI project, then anti-money-laundering efforts could be vastly improved on a global scale.